Studio Reviews
Yoga Village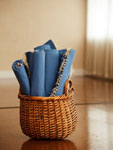 September 1, 2011
Scottsdale, AZ
For a cool vibe in the hot desert, check out Yoga Village (http://yogavillage.net/) in Scottsdale, AZ. New students can enjoy two weeks unlimited for $20 or drop in for $15. Jen Brooks and her relaxed style will give you the zen vibe you need to relax in the hot summer sun. The Yin/Yang class encompasses a hour of relaxing Yin to open the joints...
read more
Sumit's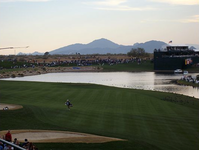 September 1, 2011
Scottsdale, AZ
For hot desert Zen, check out Sumit's in Scottsdale, AZ (
http://sumitsyoga.com/
). Not a dry heat, this practice is a combination of Bikram style poses and vinyasa at an elevated temperature.
read more
Travel Articles
Studio Reviews
Yoga Journal
FREE Newsletter
FREE Subscription
Monthly yoga pose with alignment points
Song to add to your yogi playlist
Discounts and Retreat Pre-Registration