Yoga Shanti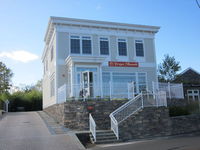 September 1, 2011
In the quaint harbor town, north of East Hampton, is Yoga Shanti (http://yogashanti.com/). Drop in for $25 or 5 class card for $95 to find your sea fairing Zen. Or if you have the privilege of training with Coleen Saidman and Rodney Yee, you can practice there with them as part of becoming a teacher! Worth every cent to train with the best. They have been referred to as the Harvard of yoga study. The town can be easily walked and has much to offer in ways of shops, food, and beautiful sea views.
"Love it"
Beautifully decorated with an amazing alter
Fun lighting, especially when the sun goes down
"Didn't love it"
Summer brings a lot of yogi's to the area, duh, so plan ahead to grab your spot
Share the love!
Travel Articles
Studio Reviews
Yoga Journal
FREE Newsletter
FREE Subscription
Monthly yoga pose with alignment points
Song to add to your yogi playlist
Discounts and Retreat Pre-Registration