Kalani Retreat Center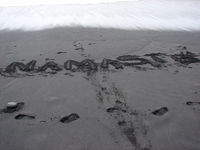 December 3, 2011
Fees included in retreat
Jungle Zen in Hawaii was truly inspirational and transformational. Kalani's Rainbow Room studio (http://www.kalani.com/), set in the middle of the jungle, open on three sides is surrounded by trees and a lush garden.
Our two instructors, Julie and JaRed made the practice easy to come back to all week long. Julie's Vinyasa paired with fun, funky music, kept us flowing, challenged us to try new things, then relax into a lovely Savasana with the sounds of the jungle in the background. JaRed's soothing opening meditation set the tone for a gentle, yet challenging practice leaving us refreshed and relaxed, like the ocean sounds from beyond the studio. Both classes, similar poses, yet different every time maintained our curiosity for what new amazing discoveries we would learn about ourselves each time. If you are ever fortunate to practice with them both, you will leave the experience stronger, more confident, and forever transformed.
"Love it"
Seeing jungle trees, plants, and birds from any pose in my practice in the Rainbow room
The ocean view and sounds of waves during practice in the EMAX studio
Fun and funky play lists
The red cardinal chirping from the palm tree
Jungle Savasana – Ooooooommmmmmm
"Didn't Love it"
The clothing optional pool
Share the love!
Travel Articles
Studio Reviews
Yoga Journal
FREE Newsletter
FREE Subscription
Monthly yoga pose with alignment points
Song to add to your yogi playlist
Discounts and Retreat Pre-Registration