How to find a studio when you travel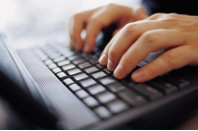 November 7, 2011
Where can a yogi maintain their practice when traveling? Virtually anywhere you can take your mat. If you prefer a guided practice, perhaps with music, you can load up your i-pod with some favorite practices or create your own mix and let yourself flow. If you have access to a computer, Alignyo.com and Gaiam.com have 15 to 60 minute classes available for download as well.
For some, a drop-in class is preferable. It not only maintains the discipline of a consistent practice, but also allows the traveler to get into the local flavor of a new place and experience a piece of its the culture.
There are two easy ways to find a drop-in class. To start, check with the accommodations where you are staying or tap into local resources (friends, co-workers, relatives). Hotels, such as, the Hotel Andra in Seattle give guests a voucher for a free mat and towel rental with a drop-in fee at a local studio within walking distance of the hotel. Others, like the Manchebo Beach Resort and Spa in Aruba, now offer on-site yoga for guests staying on the property. As the practice of yoga becomes more popular, many accommodations are offering resources for their guests.
The second method is to Google it! Using the address of the place you are staying, type into the search engine, "yoga studios near INSERT ADDRESS". A different number of options will pop up depending on the city including the Google map, so you can determine the distance from your home base to each studio location. Then, click on the map and into the different studios until you find one you like. Taking your time with this part of the research will benefit you down the road.
Practicing outside of your normal routine is challenging enough. The objective is for this to be an enjoyable, comfortable situation, so if you don't like hot yoga or you need a basics class, just do a little investigating to find the right fit for you and your travel experience. Class descriptions, times, and drop in fees will be listed on the business website.
A little tip: if the location on the Google map doesn't have a business site or the pertinent information needed to make a decision, it is recommended to pass on it and find something that can more easily provide what you need.
Don't let that last minute business trip or long relaxing vacation away from your home studio upset your routine. With a few easy steps, have mat, will travel to maintain your healthy practice.
Share the love!
Travel Articles
Studio Reviews
Yoga Journal
FREE Newsletter
FREE Subscription
Monthly yoga pose with alignment points
Song to add to your yogi playlist
Discounts and Retreat Pre-Registration