Fort Peck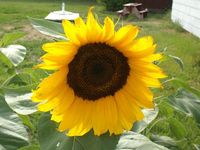 November 12, 2011
To experience Big Sky Zen, make sure you pack your mat when visiting Montana. I had the pleasure to have access to an ATV, a lakeside beach, and my mat. No music, no instructor, no routine, just me, my mat, and the practice flowing in the Montana summer breeze.
"Love it"
360 degrees of Mother Nature
No clocks, no timing, just flow
"Didn't Love it"
Wish I would have brought some bug spray
Dusk or dawn would have been better, mid day grew hot rather quickly
Share the love!
Travel Articles
Studio Reviews
Yoga Journal
FREE Newsletter
FREE Subscription
Monthly yoga pose with alignment points
Song to add to your yogi playlist
Discounts and Retreat Pre-Registration