Corepower Yoga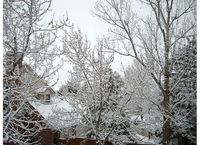 March 14, 2009
Drop in $17
For Rocky Mountain Zen, check out Corepower yoga (www.corepoweryoga.com/southdenver). The Core Power 2 class was packed with students in a heated room (not as hot as Bikram) and a visiting instructor, Susie, from Hilo, HI. Susie has an amazing presence that easily empowers you to challenge your edge, then gently relax into meditation.
"Love it"
Peppermint lotion at the beginning of class was invigorating
Cool washcloth with essential oils was refreshing after practice
The heated room and deep breathing helped adjust to the altitude
The mantra chanting at the beginning and end of class gave depth to our intentions
"Didn't Love it"
Get there early for a spot, it fills up fast
Share the love!
Travel Articles
Studio Reviews
Yoga Journal
FREE Newsletter
FREE Subscription
Monthly yoga pose with alignment points
Song to add to your yogi playlist
Discounts and Retreat Pre-Registration