emBODY your Passion Program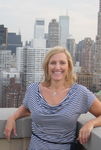 Are you feeling like you need a change in your life, but don't know where to start?
I am HERE
I want to be ------------------------------> HERE
Enroll in the emBODY your PASSION program to receive the one on one attention you deserve to fully transform your life. The program consists of weekly sessions customized for you based on where you are today and what you want to create.
You will learn how to create healthier boundaries, make different choices to support transformation long term, nurture your body, mind, and spirit, and manifest the qualities to create the life you desire. A daily journal is required to help you document feelings, emotional healing opportunities, and patterns to transformation. There will also be homework on a consistent basis, much of it will be fun!
Transformation is a conditioning process. It does not happen overnight. It requires daily, conscious effort, making different choices and having awareness as to how you are participating in creating your experiences.
This program is for people who are really ready to put effort towards making changes in their lives. I may not tell you what you want to hear. This will not be easy, comfortable, or fast.
Having the luxury of one on one support along with a step by step process however, WILL bring you into better alignment with your true hearts desires which is proven to create more joy, happiness, peace, and freedom to your life experience.
Course outline:
Month one – Determine what you want, what is the heart's true desire
Month two – Setting Intentions
Month three - Shifting your energetic space
Month four - Working with dissonance
Month five – Removing blockages and old belief patterns
Month six – Manifestion
Spaces are limited to ensure high quality and consistent support
Group options are available
PRICE: $6,000 for a 6-month program
Included:
Personalized reading to reconnect you with your soul purpose and steps to take along the path

Free monthly subscription to the newsletter offering discount on products and retreats
Daily journaling
Homework: may include mediation, yoga, writing, outside therapy modalities
Weekly one on one sessions customized to your needs:
- Yoga practice:Vinyasa,Yin,Restorative, or a combination
- Healing session: distance Reiki therapy
- Guided meditation
- Guidance session: discussion on roadblocks/challenges
Please contact me to reserve your spot in and schedule your first session: jj@tadasanatravel.com
Namaste,
Jeni
Share the love!
Travel Articles
Studio Reviews
Yoga Journal
FREE Newsletter
FREE Subscription
Monthly yoga pose with alignment points
Song to add to your yogi playlist
Discounts and Retreat Pre-Registration