Welcome!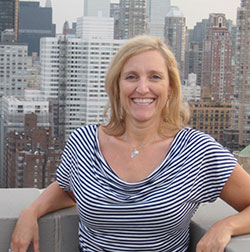 Tadasana Travel provides inspiring connections to yoga students, teachers, and retreat sites to help you find what you need on the mat to live well off the off.
The Yoga Retreat Network connects the resources you need to get started. My company policy is to only recommend resources that I have personally experience with, so you can trust in the value of your investment.
Tadasana Travel wants to connect you to what you need to grow your practice.
Where will your mat take you today?
Namaste,
Jeni
Yoga Retreat Network
Retreat Sites: As a teacher planning a retreat, I struggled with finding a location that had it all. A beautiful, natural surrounding, healthy food, a solid place to lay our mats, comfortable lodging, and amenities to nurture our souls. Does your site have it all? Click HERE to become part of our retreat community.
Teachers: As a teacher, I wanted to ensure the location was ideal and plenty of students had access to attend the retreat. I struggled with finding a great place and reaching a broader base of students. Are you looking for the perfect site and access to more students? Click HERE to plan your next retreat.
Students: As a student of yoga I struggled trusting I was going to get an amazing experience and ensure that my hard earned dollars were going to be spent well, not only on a program, but at a location away from home. Are you looking for retreats, teachers, and locations that you know will deliver? ENTER your e-mail at the right to become a member for FREE.



Products
Take your MAT and your LIFE on a journey!
FREE Newsletter
FREE Subscription
Monthly yoga pose with alignment points
Song to add to your yogi playlist
Discounts and Retreat Pre-Registration
Articles
Bliss Body Yoga

Client Sessions: One on One Personal Transformation Guidance