Sonoma Wine Country Yoga Retreat 2014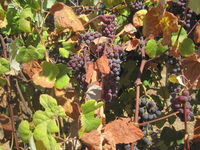 Sonoma, CA
September 2014
Manifesting on your Mat!
Tentative Dates: Final dates TBD
Come enjoy the beauty of Sonoma, CA, practice yoga, set intentions for manifestation, and taste the best wine in the country. Retreat will include lodging, meals, daily yoga, wine tastings, and a personalized reading designed to connect you with your soul purpose including next steps to get you on your path. We may even have some break out brainstorming sessions by the pool to help you move forward on your path to manifesting the life you have always wanted.
There is NO better place to plant the seeds of all that you desire than in the beauty of wine country.
Location to be determined
To pre-register and reserve your spot today with a $200 deposit, contact jj@tadasanatravel.com
Retreat Price: $2,000.00
Included:
6 nights comfortable cabin lodging
Meals (Saturday dinner through Friday breakfast) sources locally and seasonally, much of it is organic, vegetarian options will be available
10 yoga classes
Personalized reading to reconnect you with the things you love to do and next steps to manifesting just that
Full day wine tour with Ken Macheras, Behind the Gates Exclusive Wine Tours
2 wine tastings from local vineyards
Share the love!
Retreat Locations
FREE Newsletter
FREE Subscription
Monthly yoga pose with alignment points
Song to add to your yogi playlist
Discounts and Retreat Pre-Registration