Tadasana Travel Wine Club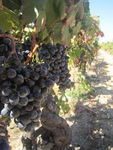 Wine Country
January 2013
Tadasana Travel Wine Club
Join the Yoga Wine Club today and you will become a member of an exclusive group that travels the world, practicing daily yoga and tasting wine from different regions. Sonoma, Chile, Italy, we will explore it all one location at a time!

Club members receive:
Welcome Kit

Pre-registration for Yoga Wine Club Retreats

Discounted Yoga Wine Retreat pricing

Bottle of wine from retreat location

Fun facts on wine, yoga, pairings, and more
Retreats will consist of daily yoga and exploring the local region through tours, tastings, and activities.
Annual pricing - $96/year
Your subscription will renew automatically unless a message is sent to jj@tadasantravel to cancel 30 days in advance of renewal date.
Share the love!
Retreat Locations
FREE Newsletter
FREE Subscription
Monthly yoga pose with alignment points
Song to add to your yogi playlist
Discounts and Retreat Pre-Registration